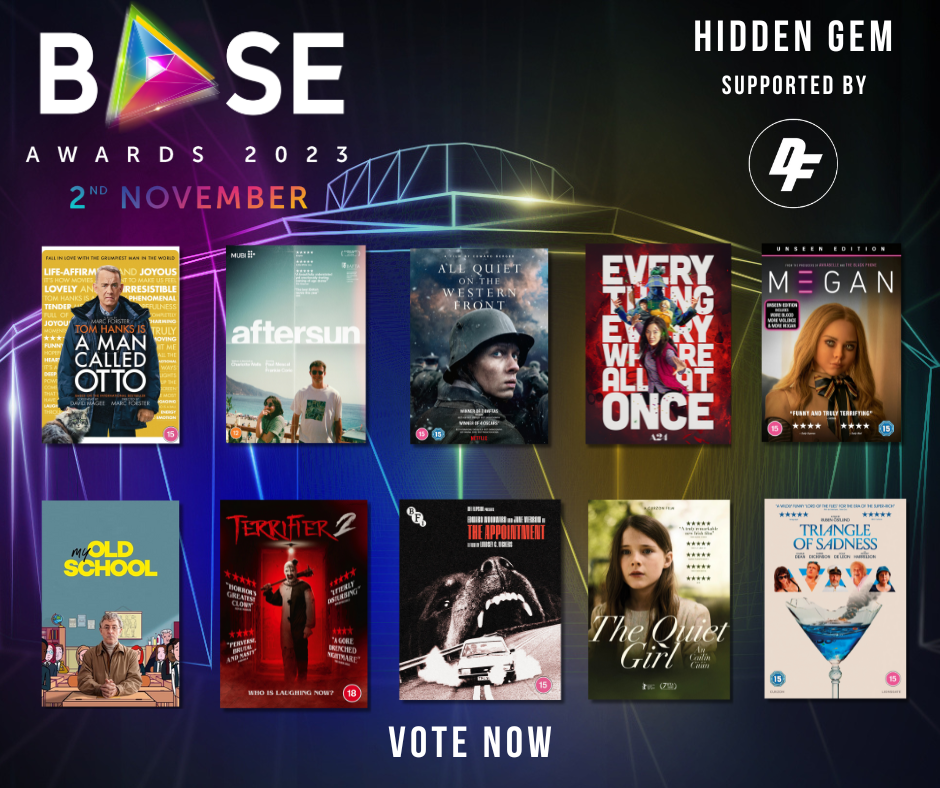 The categories where the audience decides
The BASE Awards are the biggest annual celebration of the UK Home Entertainment Industry, with categories open to everyone from transactional to SVOD, AVOD & FAST. You can now let your voice be heard and vote for the Hidden Gem 2023 Award.
Hidden Gem (supported by Discussing Film) is awarded to the standout title that captured the audience's imagination, irrespective of sales. Use the form below to vote!
Following the success of Hidden Gem in 2022, we introduced a second People's Choice Award for 2023: BASE & hmv Fans Choice Award, to celebrate the pivotal moments in popular culture that didn't just trend for a day but remained in the public's consciousness across the year – the moments that made audience's gasp, laugh, cry and cheer.
You can vote for that now here.
One vote per person, per award. All votes are confidential; any title/moment can be selected irrespective of the company you work for.
Voting for the Hidden Gem Award has now closed. The winner will be announced on the 2nd November!