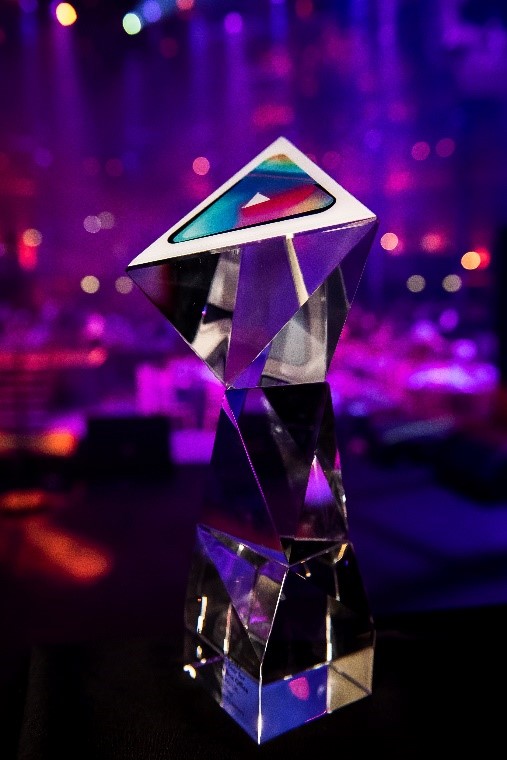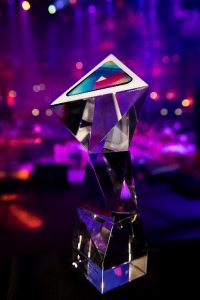 Friday 8th April, London: Today, the British Association  for Screen Entertainment (BASE) has announced the categories for the BASE Awards 2022, featuring a selection of new awards that celebrate the evolution of the home entertainment category over the last 12 months.
The 42nd BASE Awards will return to the stage at the iconic Camden Roundhouse on Thursday 6th October, following the success of the iconic venue in 2021, and will celebrate achievements across distribution, retail, creative, filmmaking, and media.
To ensure the Awards continue to remain relevant and truly reflect the industry they celebrate, the categories have been reviewed and refreshed.
Award Entries will open on May 3rd 2022, with final submissions to be received by June 10th 2022.
To purchase tickets, and for full details of the available sponsorship opportunities please contact [email protected].
Changes include the Category Hero Award which has been split into individual categories to champion the expertise and passion of those individuals driving key aspects of our industry. This category will be judged by experts across Innovation, Diversity & Inclusion, Sustainability, Piracy, Sales, Operations and Leadership.
Nine exciting new Awards have also been introduced; the 2021 Independent Label of the year for Physical & Digital has been designed to celebrate the success of the category's independent labels, while Campaign of the Year for Independent Film will be sponsored and judged by BIFA, and highlight the marketing and promotion of British titles in home entertainment.
In addition, a new Best in Class award is broken down into Social/PR, Original Creative & Physical Product, to champion unique and creative executions for a single title, franchise, initiative, or platform that drove significant engagement within the marketplace.
The Social Impact Award provides space to celebrate initiatives that enhance organisations' positive impact on the category and beyond. 
Elsewhere, Campaign of the Year for Specialist will attract entries that sit out of the mainstream, often appealing to niche audiences such as Anime, and documentary titles. Finally, the Script to Screen Award is open to distributors and filmmakers who have advanced an idea from its conception to fulfilment.
Liz Bales, Chief Executive, British Association for Screen Entertainment, said: "Home Entertainment is in the middle of an exciting renaissance. Our aim for this year's BASE awards is to harness that excitement and ensure we champion the diversity, excellence and change driving our category forwards. New awards and categories will reward the full spectrum of collaboration and success, and the exceptional content, talent, creativity, and technological advancement at our heart. We hope everyone who plays their part in the industry will be inspired to take a close look at this year's categories, to enter the awards for the first or fiftieth time, and definitely join us for an amazing celebration of everything Home Entertainment in the UK."
Johnny Fewings, Business Owner, JFMC & Former Joint Managing Director, Universal Pictures UK, said: "Having consulted and advised the BASE team for many years on the BASE Awards I'm delighted to see the inclusion of a new category celebrating the success stories of 'Script to Screen' productions. Distributors and filmmakers that successfully identify unique and exciting stories, and find innovative and profitable ways to bring those to audiences, are vital for a diverse and robust film industry that has always championed important and captivating storytelling." 
Amy Gustin and Deena Wallace of BIFA said: "BIFA is passionate about seeking out and championing the very best of British independent film, helping audiences find these titles at home and in cinema. We're really excited to be supporting the new 'Campaign of the Year for Independent Film' category, enabling both BASE and BIFA to recognise outstanding achievement within Home Entertainment for the first time. With our panel of expert BIFA voters judging the category, we look forward to celebrating the real game-changers of the last 12 months."
Tickets are now available to purchase here.
The 2022 BASE Awards categories in full are as follows:
Physical Retailer of the Year
Digital Retailer of the Year
2021 Physical Distributor of the Year
2021 Digital Distributor of the Year
2021 Independent Label of the Year – Physical (NEW)
2021 Independent Label of the Year – Digital (NEW)
2021 Title of the Year
Retailer / Platform Initiative of the Year
Outstanding Innovation Award
Creative Marketing Initiative of the Year
Campaign of the Year for New Release Film – Over £15m – Traditional
Campaign of the Year for New Release Film – Up to £15m – Traditional
Campaign of the Year for New Release Film – Non-Traditional
Campaign of the Year for Indie Film (NEW)
Campaign of the Year for Catalogue – Single
Campaign of the Year for Catalogue – Multiple
Campaign of the Year for TV
Campaign of the Year for Specialist (NEW)
Best in Class: Social/PR (NEW)
Best in Class: Original Creative (NEW)
Best in Class: Packaging (NEW)
Social Impact Award (NEW)
Script to Screen Award (NEW)
Category Hero